A while ago, we wrote that the era of fusty old MSPs – who we sometimes call 'the old guard' – was coming to an end.
And in their place would come smaller, nimbler more specialised partners.
Obviously – with our unique focus on 24/7 support and bespoke tech – we think this applies to us.
But looking around, you can see signs of this specialisation everywhere.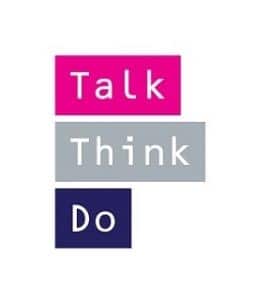 Recently, we've been asking our partners to tell us their own unique stories, and where they fit in a digital landscape where new niches open up every day.
For Talk Think Do, it's all about 'doing difficult well,' and helping systems integrators and software architects launch bespoke cloud-native apps in Azure. 
In this piece, we'll be exploring the reasons for getting into that niche, and how Talk Think Do makes it work.
What are systems integrators?
Systems integrators match, and in some cases make, software to support line of business (LOB) processes.
Line of business means the primary thing the organisation does. So for a T-shirt manufacturer, the LOB application would be the one that runs the factory, not the secondary applications like the company's email client.
It's called systems integration because, depending on the LOB, this often means integrating different systems into one point of control.
An example 
We had the pleasure of working with Talk Think Do on a project with Explore Learning.
Explore Learning's line of business was delivering tutorship and education through over 145 centres around the UK. 
But when Coronavirus hit, they needed to do things differently.
Initially, they chose a SaaS product to handle billing, customer data and access control. 
But it was too restrictive. And a lack of comprehensive APIs left them unable to connect with key backend systems and provide the kinds of experiences their customers were looking for.
Talk Think Do provided a bespoke Azure-based app with the right API capabilities to meet Explore Learning's needs. 
They also provided a cost-effective way of migrating data from the existing SaaS application and all within an agile delivery framework.
When it came to the video conferencing features, Talk Think Do assessed Zoom and Teams – but eventually went with Vonage. 
In short, they approached a complex system and designed a bespoke app – as well as integrating existing products – to deliver an application to meet all Explore Learning's LOB requirements.
How we fit in 
Because we specialise in looking after complex, mission critical apps 24/7, Just After Midnight were tagged in to support the whole stack out of hours.
We set up intensive monitoring for four critical applications including full-page load and uptime monitoring and infrastructure monitoring for Kubernetes.
How Talk Think Do manage the 'Do' part 
Firstly, Talk Think Do specialises. With a team at the cutting edge of Azure and Kubernetes projects, they're able to accelerate developments and create reliable, supported applications. 
Secondly, their bespoke Think Catapult® and ThinkPlatform® provides a further launch pad for tailored projects.
Where are Talk Think Do going?
In the bright and near future, Talk Think Do plans to double down on bespoke Azure LOB applications for systems integrators and Microsoft Partners, working deeper into the government and membership organisation verticals.
What this makes us think…
We have a dream. 
All the complimentary niche-focussed digital partners holding hands.
But seriously. 
Talk Think Do's focus on bespoke LOB applications is the perfect fit for Just After Midnight, who've made it our business to look after complex, mission-critical apps (just like Explore Learning) when everyone else is tucked up in bed.
And as more and more companies specialise, they'll be more and more interesting team-ups, dynamic duos and throuples.
All of which moves us away from the boring world of one-size-fits-all MSP and into the future!
How we can help
If you're a digital specialist looking for a partner to handle support, look no further.
With teams around the globe providing our tech-enabled full-stack support service, we've got anything and everything covered 24/7.
So for full-stack support, or anything else, just get in touch.